Profile of Legal Aid's Tax Practice
Posted May 25, 20224:10 pm
---
Low-Income Taxpayer Clinic Helps People Solve Disputes with the IRS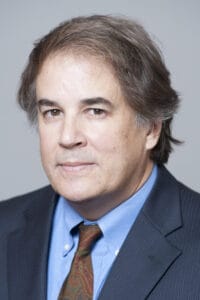 Issues with the IRS can feel frightening and overwhelming, but Legal Aid has relieved some anxiety for taxpayers through its Low-Income Taxpayer Clinic (LITC).
"The clinic was established almost 21 years ago, and we represent taxpayers with low incomes in IRS disputes," says Legal Aid attorney Dennis Dobos, who directs the LITC. "If the IRS is pursing underpayments from you or you feel that the IRS owes you money, we can get involved."
The Clinic's free legal services are available year-round to help individuals who have disputes with the IRS. Legal Aid attorneys do not prepare or file taxes, but can refer people to community organizations that do provide that service.
"We do audits, due process hearings, and collection appeals," says Dennis. "We go into tax court and district court; examples of tax issues the Clinic handles include earned tax income credit, child tax credit, ID theft, preparer fraud, spousal abuses in connection with tax returns, and income issues."
For example, attorneys can help people negotiate with the IRS to settle a debt for less than the full amount owed, or lower/eliminate taxable income from debts that were forgiven from banks and credit card companies.
Legal Aid also helps H-2A workers file taxes (an important step towards gaining citizenship) and advises taxpayers on their rights and obligations regarding the health care marketplace.
"We are pretty effective in the representation of clients," says Dennis. "There are many ways to deal with tax debt. We are fortunate to have a lot of tools available to help people."
We are always looking for pro bono volunteers to help with tax cases. Interested? Email probono@lasclev.org.
---
This article was published in Legal Aid's "Poetic Justice" newsletter, Volume 19 Issue 1 in May 2022. See full issue at this link: "Poetic Justice" Volume 19 Issue 1 – Legal Aid Society of Cleveland (lasclev.org)