---
Faith & Whiskey employs its immense repertoire of upbeat rock anthems from the 70s, 80s, and beyond to get audiences smiling, fist-pumping, and moving on the dance floor.  The band brings together 10 "type-A personalities": Rich Wesorick, Justice Mike Donnelly, Dr. VJ Velez, Keith Merritt, Stephen Zashin, Dan Krueger, Joe Barone, Jim Reesing, Jim Pujolas, and Rich Kline, who bring high energy and good times to every gig. With about half of their performances benefitting charity, Faith & Whiskey has rocked the stages of Cleveland's major music venues from House of Blues to Nautica.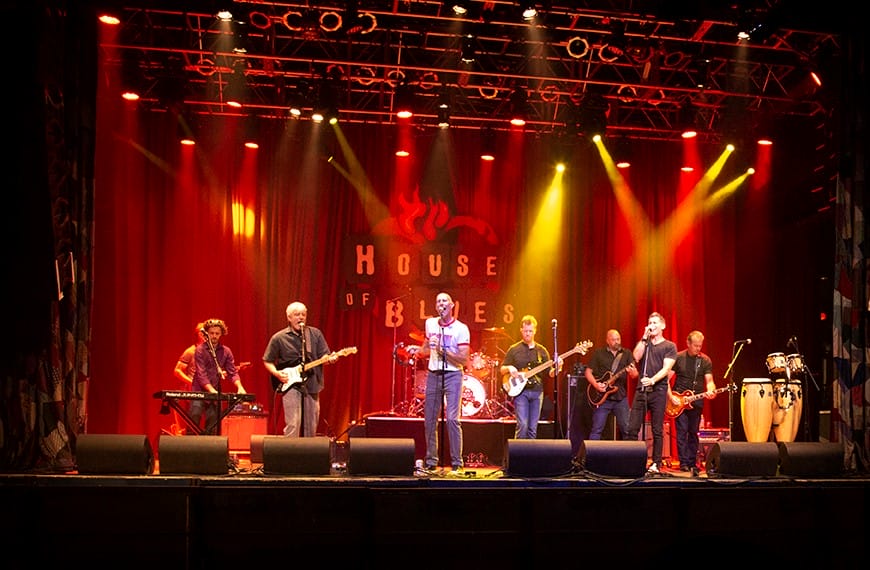 Fun Fact: Band Member Rich Wesorick is also a Partner in Justice with Legal Aid.
Members of Faith & Whiskey include: Joe Barone of Mayfield Heights - keyboards, vocals (Harrington Discovery Institute); Justice Michael P. Donnelly of Cleveland Heights – guitar, vocals (Ohio Supreme Court); Rich Kline of Avon – drums, vocals; Dan Krueger of Bay Village – bass (The Krueger Group); Dr. VJ Velez of Pepper Pike – lead guitar (Cleveland Clinic); Keith Merritt of Waite Hill – percussion, vocals, drums (Merritt Woodwork); Jim Pujolas of Shaker Heights; Jim Reesing of Cleveland Heights – guitar, vocals (Accenture); Rich Wesorick of Pepper Pike – drums, vocals (Tarolli, Sundheim, Covell & Tummino LLP); Steve Zashin of Shaker Heights – guitar, vocals (Zashin & Rich)
Visit their Facebook for more information: https://www.facebook.com/faithandwhiskey.band/
Visit our website for more info about Jam for Justice 2023: https://lasclev.org/2023jam/.