¿Quieres donar AHORA? Puedes hacer un regalo de forma rápida y sencilla ... tienes tres opciones:
En línea: haga un regalo a través del formulario a continuación.
Teléfono: marque 216-861-5450 para hacer un regalo o una promesa por teléfono
Correo: haga clic aquí para obtener un formulario de regalo ... y envíe un cheque a:

The Legal Aid Society of Cleveland,

1223 West Sixth Street,

Cleveland, OH 44113
Legal Aid se toma en serio la privacidad de los donantes. Los regalos hechos a través de este sitio son seguros. No compramos, vendemos, intercambiamos listas, ni comprometemos la información del donante de ninguna manera. Haga clic aquí para obtener los detalles completos de la política de privacidad.
Para los pobres, el acceso a servicios legales puede significar la diferencia entre la falta de vivienda y la vivienda, la pobreza y la seguridad financiera, una vida de miedo y seguridad de un abusador doméstico. Legal Aid garantiza refugio, seguridad y seguridad económica a través de la representación de casos, el asesoramiento y la educación comunitaria. Legal Aid es financiado por Legal Services Corporation, Ohio Legal Assistance Foundation, Agencias de Área para el Envejecimiento, subvenciones estatales especiales y locales, United Way, bufetes de abogados, fundaciones privadas y corporativas y donantes individuales.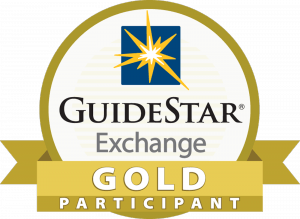 Hacer una donación a Legal Aid es una inversión en nuestra comunidad. Obtenga más información sobre el impacto que puede tener su donación explorando este sitio web, o
Los Legal Aid of Cleveland es una organización 501 (c) (3), y todas las donaciones son deducibles de impuestos. Legal Aid no puede gastar fondos para ninguna actividad prohibida por la Ley de Corporaciones de Servicios Legales, 42 U.S.C. 2996 et. seq. o por la Ley Pública 104-134, que requiere que se notifique estas restricciones a todos los financiadores de programas financiados por la Legal Aid Services Corporation.