Celebrate 118 years of Legal Aid!
Posted May 10, 202312:00 am
---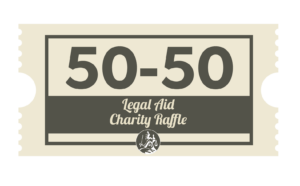 Legal Aid is pleased to announce a 50/50 raffle to celebrate our 118th anniversary. Enter for your 1 in 118 chance to win up to $6,962!
Only 118 tickets will be sold for this exclusive raffle, giving you a 1 in 118 chance to win.
Each raffle ticket costs $118.
The winner -- selected at random -- will receive 50% of the total raised by the raffle ($6,962.00 if all 118 tickets are sold).
The drawing will occur the morning of Wednesday, July 5, 2023.
The winner will be contacted within 24 hours of the drawing and must fill out a W9 and return it to Legal Aid within one week of being contacted.
Current staff and board members of Legal Aid are eligible to enter and donate, but not eligible to win.
All proceeds benefit The Legal Aid Society of Cleveland.