Legal Aid Attorney Maria Smith Wins Award from Lutheran Hospital
Posted October 27, 20154:28 pm
---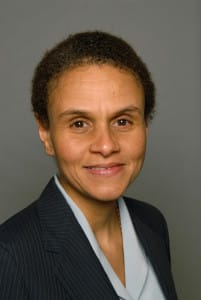 October 2015 -- Supervising Attorney Maria Smith of Legal Aid's Housing Practice Group will be honored at a special event on December 1 as a recipient of Lutheran Hospital's 2015  Community Service Award. Maria "demonstrated an outstanding commitment to [the] community by serving as an attorney at The Legal Aid Society of Cleveland and serving on the Board of Trustees for the Metanoia Project."
Lutheran Hospital says Maria is "well-known throughout the community" for her "leadership and efforts to connect with community leaders and advocate serving the needs of the politically, economically and socially disadvantaged in the Greater Cleveland Community."
Upon receiving notice of this honor, Maria said, "As you know, I didn't do anything to merit an award, but trying to argue that is fruitless."
Legal Aid is proud to have such a dedicated member of the community to call our own. Congratulations, Maria.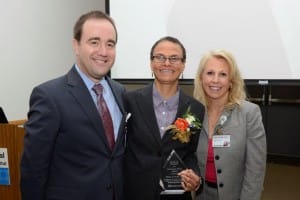 Maria was also featured on the cover of the July 2015 issue of The American Lawyer. Click here to read more.