Posted September 9, 201911:50 am
---
With sadness, Legal Aid shares news of William Wuliger's passing.
Bill was born and raised in Cleveland, Ohio. His father owned a steel company, and his mother was a schoolteacher. After graduating from high school, he attended Miami University in Oxford, Ohio and then returned to Cleveland to attend law school at Case Western Reserve University. Although his career was primarily focused on civil litigation, Bill spent five of his first six years as a lawyer representing indigents accused of felonies in state and federal courts. He was First Assistant in the Legal Aid Public Defender's Office for Cuyahoga County from 1970 to 1975 and served as the first Director of The Legal Aid's Federal Defender Program from 1973 to 1975.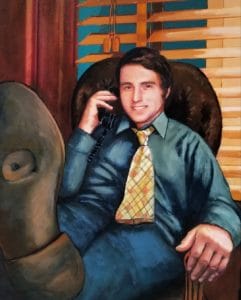 Before forming Wuliger & Wuliger with his daughter, Amy, in 2016, Bill was a founding partner of Wuliger, Fadel & Beyer, established in 1983. Bill tried more than two hundred cases to verdict, and was the attorney of record in dozens of appeals, including many precedent-setting cases.
Bill was named to the 100 Best Trial Lawyers in the country by the American Association for Justice and was the recipient of other professional service awards as well, including the University of Pennsylvania, School of Law's Reginald Heber Smith Fellowship; the Legal Aid Society's Claude E. Clark Outstanding Service Award; and the Cleveland Bar Association's Certificate of Merit.
In lieu of flowers, Bill's family request donations be made to Legal Aid in his memory.  You can make a gift below --